About Us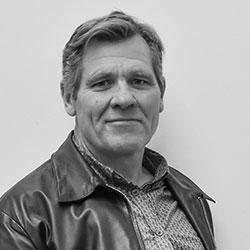 Hi, my name is Chris Sullivan and I am the owner/founder and principal photographer of Seen in Dunedin.
I launched Seen in Dunedin way back in 2003 after one of those chance conversations with a fellow keen photographer friend. We just happened to be snapping away at a local public event in the city and my friend said "Wouldn't it be cool if there was a website somewhere that people could view, and possibly purchase, photos from all the great events that go on around Dunedin" And from that idea Seen in Dunedin was hatched!
Sure - there are established professional photographers in Dunedin who have provided amazing photography services for many, many years but none seemed to specialise in "event" photographer per se. They provided more traditional professional photographic services for the likes of weddings, portraits, graduations etc - which of course are all "events" in their own way, but there seemed to be very little in the way of coverage of major city events, sporting events, live shows etc and have the photos available for viewing and/or purchasing on a website where anyone in the world could see them. We have such a cool, vibrant and active city with tons of things going on every week and some of these were just crying out to be showcased to the whole world - not just the local inhabitants!
Since those early days I have been very privileged to have the opportunity to capture some amazing images from a phenomenal variety and range of events in and around Dunedin city. Highlights have included...
Official photographer for the Cadbury Dunedin Marathon from 2005-2015
Official photographer for the iconic iD Dunedin Fashion Week event since 2006
Exclusive photographer for the Elton John Concert at the Forsyth Barr Stadium in 2011 - the first major event held in the stadium since its opening
Accredited media photographer for Rugby World Cup 2011 matches played at Forsyth Barr Stadium
Accredited media photographer for Super Rugby and National Championship Rugby at Forsyth Barr Stadium
Exclusive photographer for the Otago Sports Person of the Year Awards
Official photographer for Arts Festival Dunedin
Preferred photographer for Polished Marketing
Architectural photography for Lowrise architectural design company
Editorial photography for MindFood magazine
Countless city events including Science Festivals, Heritage Festivals, Santa Parades etc
Numerous fundraising events including the Annual Cancer Society Spring Ball, ZONTA Fashion Show, Otago Medical Research Foundation Black Tie Dinner events
Numerous private events including corporate functions, family reunions, birthdays, weddings and graduations
Significant portfolio of commissioned and commercial work including editorial photography for magazine and web publications, residential property and architectural photography, and miscellaneous work for advertising & marketing clients.
The list is virtually endless with over thirteen years in business there has literally been no job too big or too small.
Although we specialise in event photography we provide a full range of photographic services including studio based shoots as well as on-site shoots. I have a variety of lighting equipment and various coloured paper and material backdrops to handle a wide range of jobs including portraiture, product photography, food photography and photography of household contents for insurance purposes. Some of this work can be very technically challenging and it's not just a matter of having the right equipment but also having the experience and skills to handle any challenge that comes our way.
If you would like to know more about the specific services we can offer, and the pricing schedule for these, then check out the Services & Pricing section from the main menu at the top of the page or contact me directly...
Chris Sullivan
chris@seenindunedin.co.nz
027 2408 210